Enclosed Car Carrier Service in Canada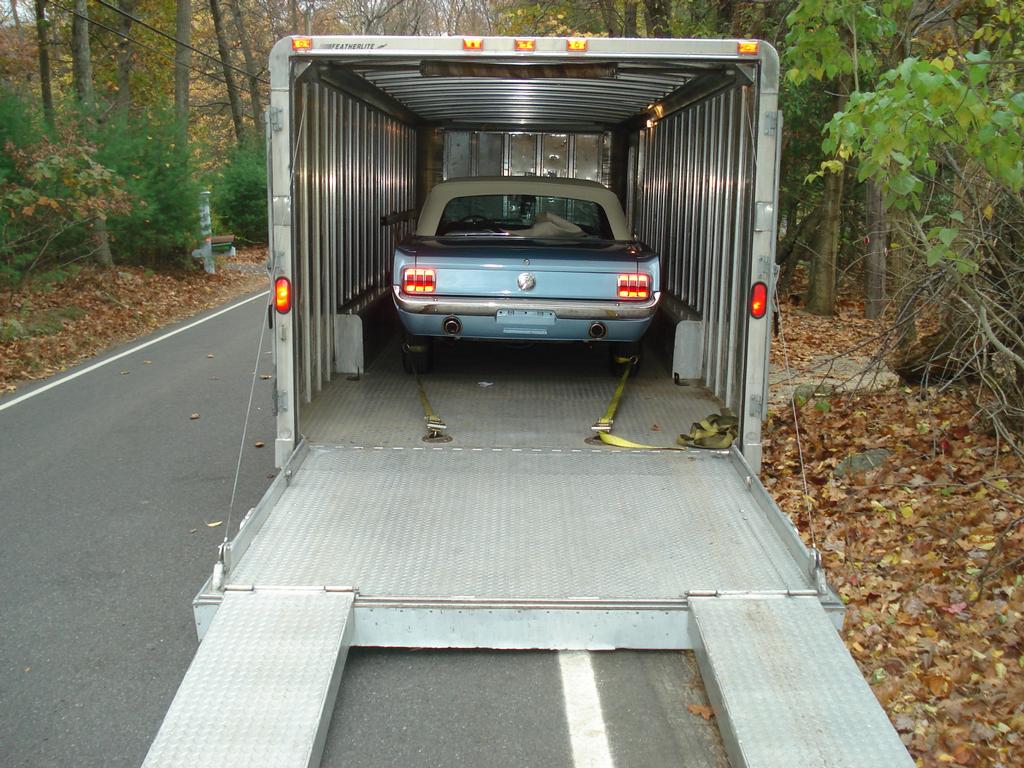 Do you need to ship your vehicle anywhere in Canada or The United States? Is it difficult for you to trust a car shipping company with your auto? Leave that in the past! ShipMyRide is a vehicle transport company with more than 7 years of experience in the automobile moving industry (2014).
We are a platinum member of the Auto transport association since 2009. At ShipMyRide we understand that our auto moving customers' needs and preferences are different, therefore we have implemented the widest variety in auto shipping services across Canada and The United States.
One of the most popular automobile moving services we offer is the Enclosed car carrier option, this is a very useful car shipping option when you're trying to move your luxury, classic or recently bought car.
This type of automobile shipping service consists on an all covered up car carrier, which will minimize the risks of your car getting damaged due to weather conditions during the auto shipping process.
It surely is a little more expensive than a regular open car carrier, but imagine your luxury, classic or recently bought car getting damaged during the auto moving process due to weather conditions, it will cost you even more than paying an insignificant payment difference between the open and enclosed car carrier.
Don't undervalue your vehicle! ShipMyRide knows your vehicle is one of your most valuable goods. ShipMyRide has the highest car shipping quality standards in the auto moving industry in Canada, we have been ranked the #1 Auto transport company in Canadian network by alexa.com.
Remember that at ShipMyRide giving a service on point will always be one of our goals.
How many vehicle shipping companies offer your a completely free Shipping Quote? Not many, right? Well, at ShipMyRide you can get this auto shipping quote at no charge, so you're thinking about getting the enclosed car carrier auto transport service? Get the quote for that!
"Best Car Shipping in Canada"