Terminal-To-Terminal Car Shipping Service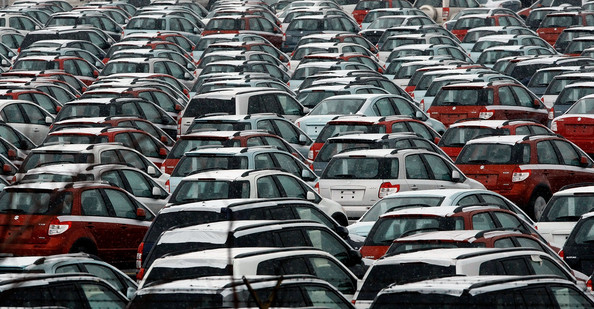 At ShipMyRide we offer a wide variety of auto-mobile shipping services, one of them is Terminal-To-Terminal car shipping service. This is the most cost efficient way to transport your vehicle.
You will save an average of $180 dollars when you drop-off your vehicle at our yard. This is the same as when you pick-up your vehicle at our terminal. If you need to drop-off your vehicle before the departure date, or pick it up a few days after it has arrived, there are no extra storage fees. Your vehicle will be safely kept at our depot, protected by our insurance.
Shipping your vehicle can become a really frustrating and difficult process when you're in the middle of moving to a different location. ShipMyRide I here to help!
ShipMyRide is a Calgary based vehicle transport company that makes shipping vehicles easy and safe. When you need to ship, transport or move a vehicle, truck or other type of auto-mobile anywhere inside Canada or the USA, ShipMyRide is your best choice!
We have only the highest quality standards in vehicle shipping and our customers tell us all the time. We are proud to say that we are a platinum member of the Auto Transport Association since 2009 and continue to work hard to improve the auto shipping service in Canada.
You need a trustworthy source in the vehicle transport industry that can help you get the job done safely and effectively!
ShipMyRide will gladly provide you with a free shipping quote with TAX and fuel surcharge included. No hidden fees! This will help better manage your budget.
Please feel free to contact us with any inquiries. Our friendly and knowledgeable staff is ready to take your call!
Contact us with any auto shipping questions. We are here to help you transport your vehicle anywhere in Canada.
#2 – 9440 48th Street SE
Calgary, AB T2C 2R2
Call us: 1-888-875-SHIP (7447)
Email us: info@shipmyride.ca
Contact Us! Faster, reliable, simply the best!
"Best Car Shipping in Canada"