Auto Shipping in Canada with ShipMyRide
Most of Canada is ShipMyRide's territory when it comes to car shipping. Trust your auto transport needs to the experts at ShipMyRide! With our experience handling vehicle transport in Canada, we have mastered the art of car shipping in our beautiful Canada, from amazing summers to harsh winters, we know how to take car of your vehicle during transportation, no matter the city, province or season!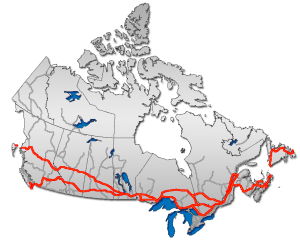 Our car shipping service
We will be more than happy to provide you with certified vehicle transport service anywhere in Canada. Doesnt matter if you onlu need it moved 200KMs away or from coast to coast, ShipMyRide is ready to help you move your ride.
You need a trustworthy source in the vehicle transport industry that can help you get the job done safely and effectively. Some services offered by ShipMyRide are:
Its not just about price when it comes to car shipping
At ShipMyRide we will provide you with a competitive quote, with the highest car transport standards.
Our staff  have accumulated years of experience in the auto shipping industry and we know the challenges that come when transporting a vehicle. Your car is in safe hands with ShipMyRide.
---
Ship My Ride – Contact Information 
10612 24th ST SE 
Calgary, AB T2C 4Z7
Call us: 1-888-875-SHIP (7447)
Email us: info@shipmyride.ca
ShipMyRide *Point to Point Peace of Mind*
---
Auto Transport in Alberta | Auto Transport in British Columbia | Auto Transport in Saskatchewan |Auto Transport in Manitoba | Auto Transport in Ontario | Auto Transport in Quebec |Auto Transport in New Brunswick | Auto Transport in Nova Scotia | Auto Transport in Prince Edward Island | Toronto Ontario Canada | Ottawa Ontario Canada | London Ontario Canada | Kingston Ontario Canada  | Alberta Car Shipping | Ontario Car Shipping