Get a quote to ship my Car in Manitoba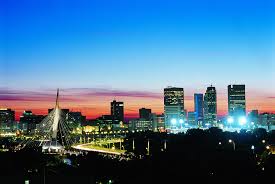 If you are looking for reliable car shipping in Canada, trust your auto transport needs to the experts at ShipMyRide! With our experience handling vehicle transport in Canada, we know that a high-level of care, security and quality service are the most important aspects of shipping your car.
We will be more than happy to provide you with qualified vehicle transport service in Winnipeg, Brandon, Virden, Winkler or Swan River… or anywhere in Manitoba.
We have only the highest quality standards in vehicle shipping and our customers tell us all the time. We are proud to say that we are a platinum member of the Auto Transport Association since 2009 and continue to work hard to improve the auto shipping service in Manitoba Canada.
ShipMyRide offers a variety of auto transport services such as:
Door to Door – If required we will pick up the vehicle from your drive way and deliver it to the address of your choice.
Door pick up service in Manitoba for car shipping could be very convenient. You can set it up with ShipMyRide to get your vehicle picked up at a specific date and time frame.We have a terminal in the city wehre we can bring the vehicle for our drivers to load in a safe and easy way.
Shipping your vehicle in or out of Manitoba
One of the major industries in Manitoba is transportation along with agriculture , manufacturing, mining forestry, tourism, between other industries. The largest city in Manitoba is Winnipeg, which is also its capital. We are here to help you move to or from this beautiful region!
.
---
Ship My Ride – Contact Information 
#2 – 9440 48th Street SE
Calgary, AB T2C 2R2
Call us: 1-888-875-SHIP (7447)
Email us: info@shipmyride.ca
ShipMyRide *Point to Point Peace of Mind*
Car Shipping in Winnipeg | Car Shipping in Morden | Car Shipping in Portage la Prairie | Car Shipping in Brandon | Steinbach Manitoba Canada | Alberta Car Shipping | Ontario Car Shipping | Canadian Car Shipping