Enclosed Car Carrier Shipping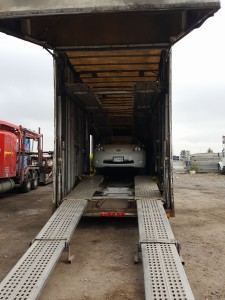 Enclosed transport stores your vehicle with the most protection available, away from outside elements and weather. Transporting using enclosed car shipping trailers saves your vehicle from all the things it may encounter on the road, such as dirt, debris and moisture.
Enclosed car carrier may be the best option if you are shipping a(n):
Antique car or truck.
Exotic vehicle.
Collection car.
Brand new vehicle.
Expensive car.
Our drivers are trained to perform with only the highest quality standards in vehicle shipping and with our customers at all the times.
Having the experience is very important, but more so making sure our drivers care as much as the owners of the vehicles we are shipping in Canada.
Here are some of the vehicles that have trusted us for enclosed car shipping in Canada:

---
Ship My Ride – Contact Information 
#2 – 9440 48th Street SE
Calgary, AB T2C 2R2
Call us: 1-888-875-SHIP (7447)
Email us: info@shipmyride.ca
ShipMyRide *Point to Point Peace of Mind*